The Merry Cuss Brew Club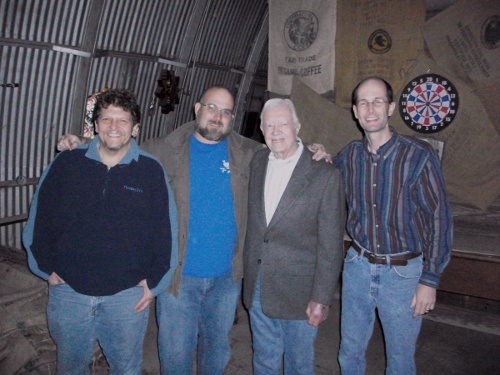 In 1978, local resident Jimmy Carter gave presidential approval to legislation that exempted homebrewed beer from taxation. This action legalized homebrewing at the Federal level. We thank Jimmy Carter for his support of homebrewing.
President Carter posed with a few Merry Cuss brewers - Chuck, Keith, and Gary - in the above picture on 12/9/2010 at Cafe' Campesino. Dave Campbell took the photo.