Gary Fisk, Ph.D.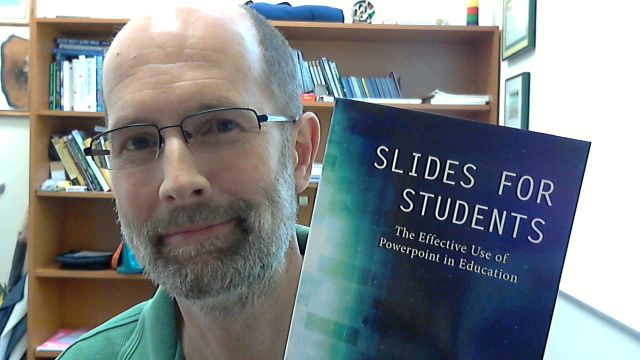 About me
I am a Professor of Psychology at Georgia Southwestern State University. My research interests are teaching with PowerPoint and how perception relates to consciousness. For hobbies, I enjoy homebrewing and gardening. Feel free to contact me.
Slides for Students
Slides for Students is a book about teaching with PowerPoint. The aim is to go beyond pretty slides in order to achieve engaging presentations that really promote student learning.
Slidesforstudents.com is a Microsoft Sway presentation (an online powerpoint) that gives an overview of the book.
This PowerPoint template file makes it easy to format assertion-evidence style slides.
Slides for Students can be purchased at Amazon.com, Barnes & Noble, Books-A-Million!, and Abebooks.com.
Key ideas from the book in a poster presentation format.
Professional resources
Homebrewing
The Merry Cuss Homebrew Club is the best homebrew club in southwest Georgia.
Top-down Brew has free, open-source calculators for homebrewing.
An appreciation of Jimmy Carter, who helped to legalize homebrewing.